NASA Events Celebrating Apollo's 50th Anniversary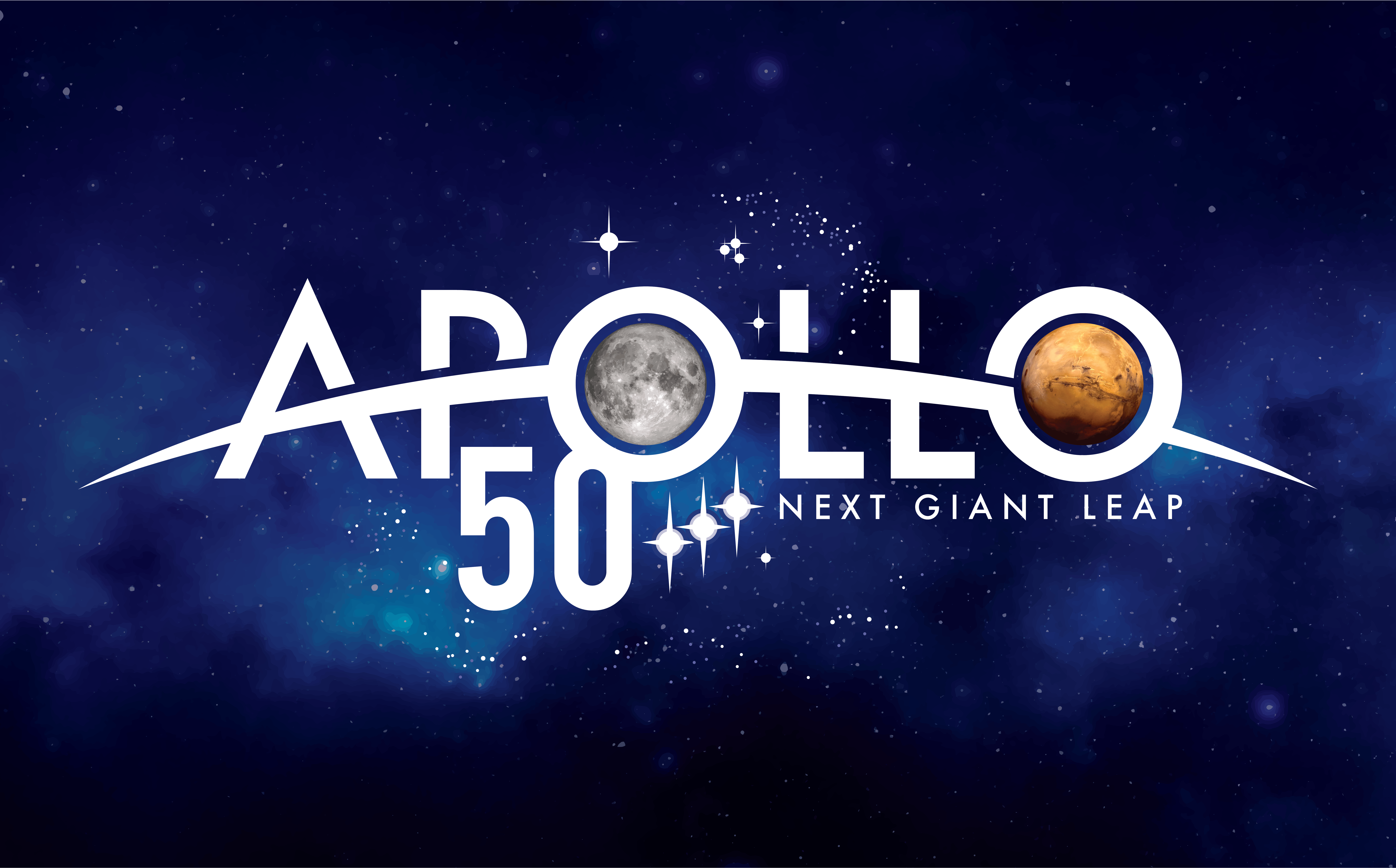 On July 19, 1 p.m. NASA will broadcast live from NASA's Kennedy Space Center in Florida, the historic, newly-restored Apollo mission control room at Johnson Space Center in Houston and the Marshall Space Flight Center in Huntsville, Alabama. They will also be at the Smithsonian National Air and Space Museum in Washington, with a special guest host. They will look in live on Neil Armstrong's hometown of Wapakoneta, Ohio, see the Apollo 11 command module on display in Seattle, and see slices of Americana at other anniversary celebrations around the country.
NASA will tell the story of how they got there, and how they will get there again, hearing directly from Apollo astronauts alongside current and future astronauts, scientists, engineers, and others sharing some untold stories, quirky facts, and personal reflections about journeying to the lunar surface. Watch it on the NASA Live page.
All Events and a lot of Information to all Apollo Mission you find on the Website to the 50th Event Celebrating of Apollo Moon Landing: https://www.nasa.gov/specials/apollo50th/events.html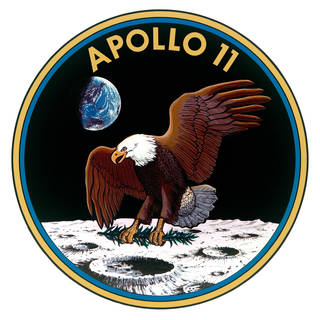 July 12, 2019
Astronaut Golf Tournament, Drive Shack Orlando – 7285 Corner Drive Orlando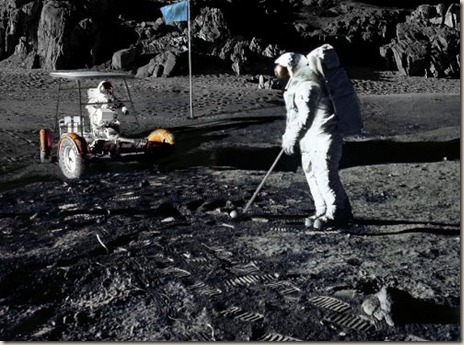 Join us as we celebrate the first man to play golf on the moon, Alan Shepard. Take a shot with his replica golf club and join other national heroes as we hit the virtual links.
Additional information: www.astronautscholarship.org/celebratingapollotickets.html.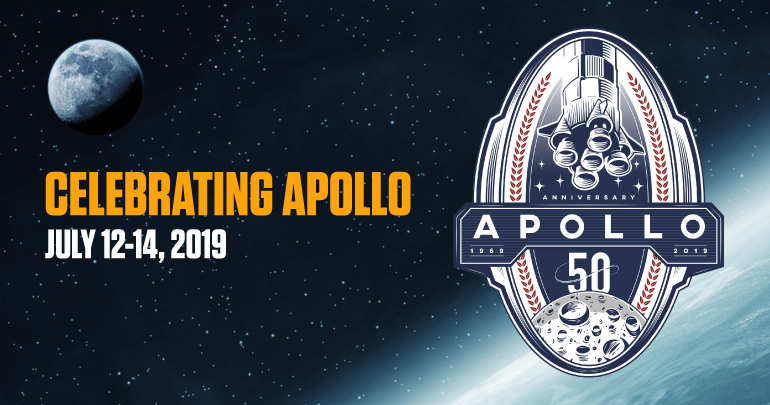 July 20, 2019
One Giant Leap Celebration | Apollo 11 Moon Landing 50 Years Later, Apollo/Saturn V Center
Exactly 50 years ago on July 20, the world heard these famous words as Neil Armstrong lowered onto the surface of the Moon: "That's one small step for (a) man, one giant leap for mankind." Join Kennedy Space Center Visitor Complex in honoring this unprecedented moment not only experienced by Neil Armstrong and Buzz Aldrin, but the entire world.
DRAPER APOLLO 50TH ANNIVERSARY CELEBRATION AND OPENING OF LUNAR LANDING SIMULATOR, Draper
Experience landing on the moon for yourself. Head over to Hack the Moon LIVE and experience 100 Seconds: Engineering the Lunar Landing Experience.
Contact: https://wehackthemoon.com/people 
Annual Astronaut Dinner Gala, Armstrong Air and Space Museum – 500 Apollo Drive
Come enjoy a banquet style dinner with our astronauts in attendance inside the Armstrong Air & Space Museum throughout the galleries and event spaces.
Apollo 11 moon landing 50th anniversary flight, Space Florida Launch and Landing Facility
Conjuring the curiosity of moon-bound astronauts in the past, the specialized anniversary flight will demonstrate the feeling of exploring the moon's surface by recreating lunar gravity and allowing riders to float with the ease of carrying one-sixth their normal body weight.
Late-Night Moon Landing Celebration, Smithsonian National Air and Space Museum, Washington, DC
We will celebrate the exact moment the first steps were taken on the Moon with an evening of activities until 2:00 AM.