Back to the Moon, this time for pay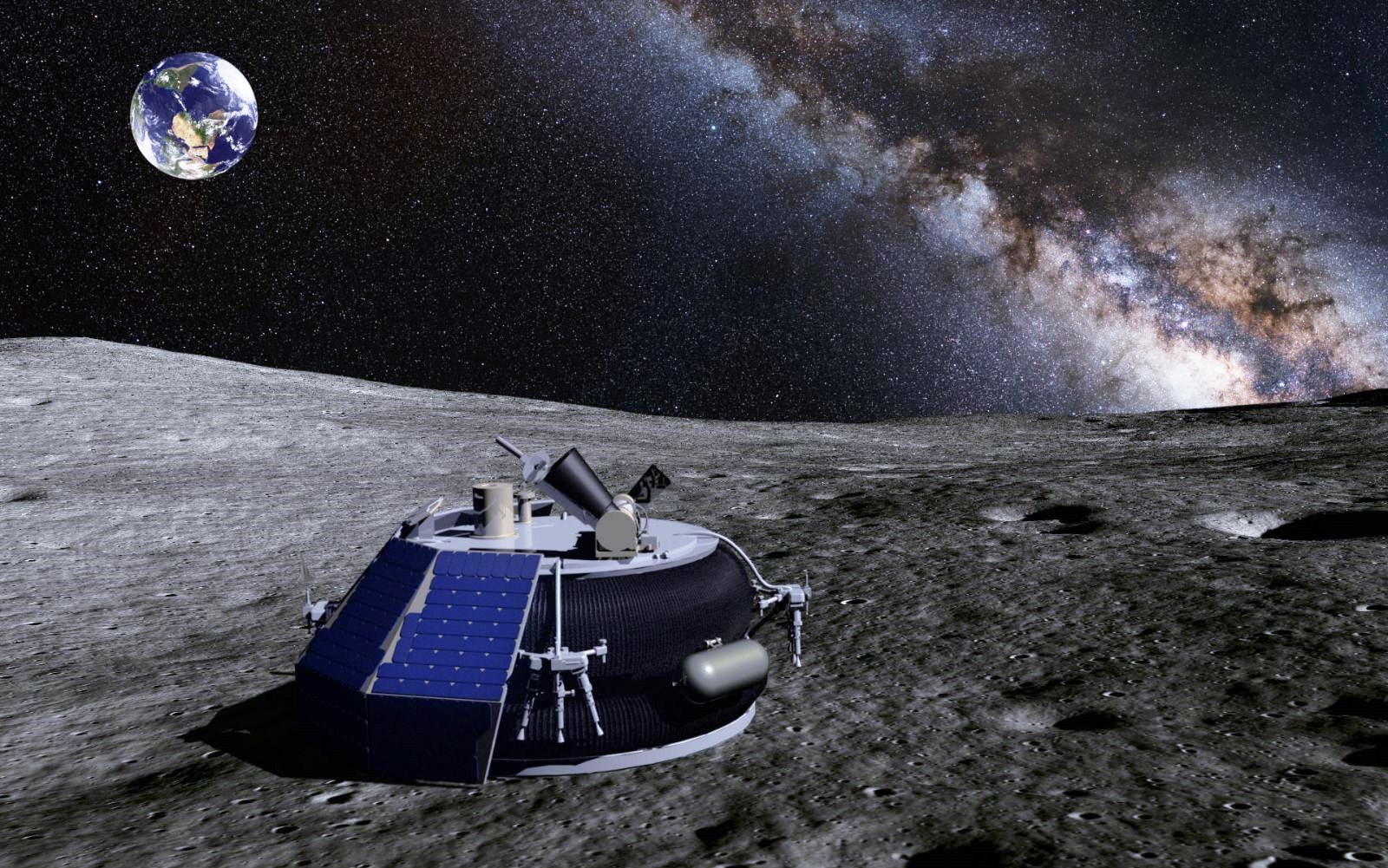 In July, Moon Express unveiled a full-scale mockup of its MX-1E lunar lander in a Capitol Hill hearing room. The lander, the company's entry in the Google Lunar X PRIZE competition, is intended to be the first in a series of landers carrying ever-larger payloads to the lunar surface.
Two months later, it as Astrobotic's turn. In an event in the very same room last week, it placed a full-scale model of its Peregrine lander in almost the exact same spot as where the MX-1E stood in July. The Pittsburgh-based company, which dropped out of the Google Lunar X PRIZE last year, wanted to show off to an audience that included several members of Congress and their staffs, among others, that the company was serious about its private lunar missions.
"As we approach the 50th anniversary of the Apollo 11 landing in 2019, it is imperative that we show the world that America continues to lead in space and can once again lead on the surface of the Moon," said John Thornton, CEO of Astrobotic, in comments at the event, standing between the Peregrine and a scale model of an Atlas V rocket. In July, Astrobotic announced an agreement with United Launch Alliance to launch the first Peregrine as a secondary payload on an Atlas in 2019.
"We're very much looking to launching in Florida in 2019," he said. "A great time to reinvigorate America's return to the Moon, a new dawn, a new era of bringing commercial access to the Moon and making the Moon accessible to the whole world."
See the full review on: http://www.thespacereview.com/article/3330/1
MerkenMerken
MerkenMerken