dearMoon Project – 8 Crew Members wanted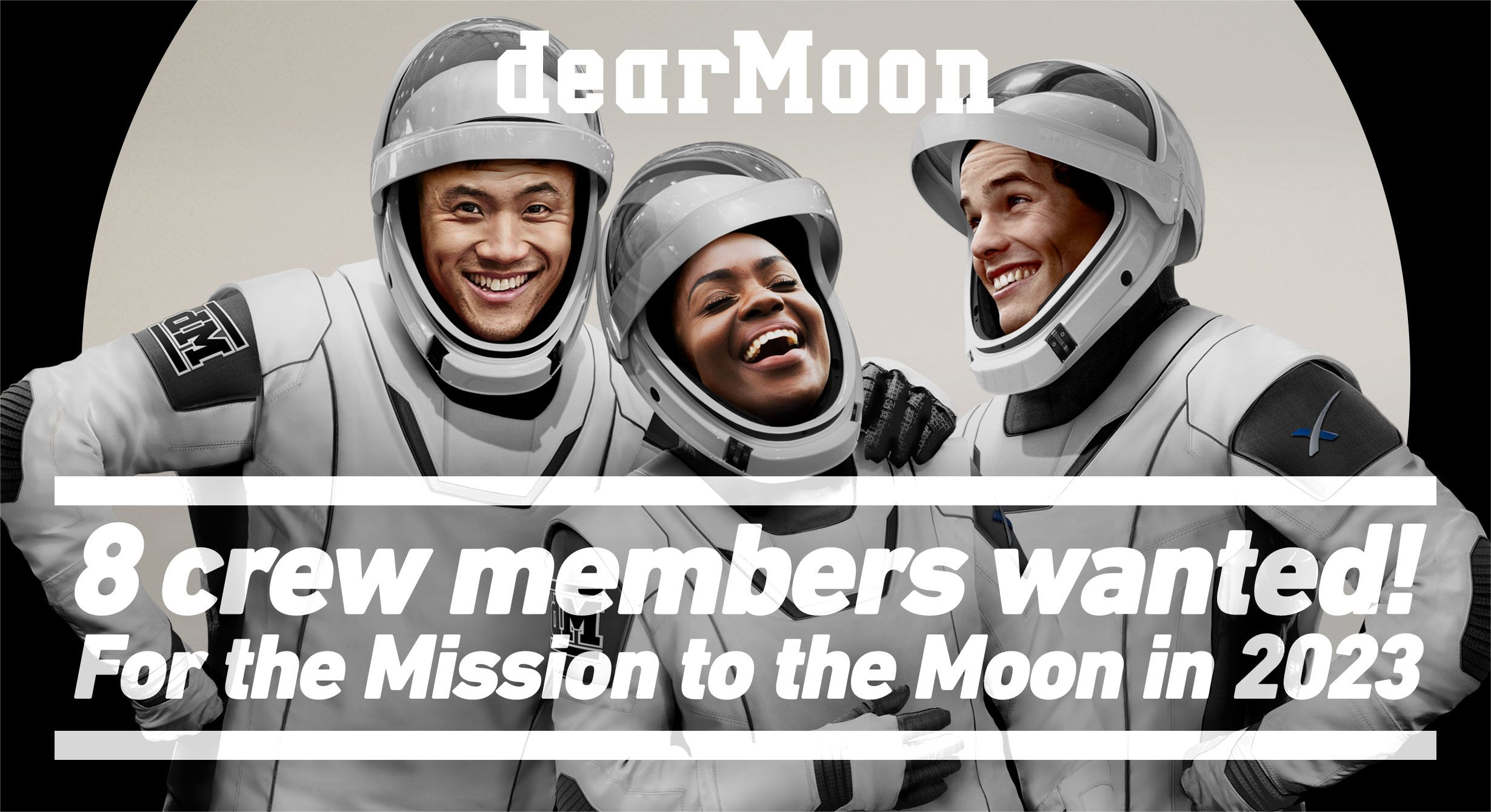 Yusaku Maezawa, founder of the online Japanese clothing company Zozo, hopes to be flying to the moon sometime in 2023. This will be the first civilian lunar mission #dearMoon on a starship from Elon Musk Space X factory. If all goes according to plan, Maezawa will be also the first non-American to orbit the moon. 
With the dearMoon Project Yusaku Maezawa is also looking for 8 crew members to join him on this special travel as the first moon tourists.
Why does he want to go to the moon?
Maezawa said his interest in the moon started as a child."Ever since I was a kid, I have loved the moon," he said. "Just staring at the moon filled my imagination. It's always there and has always continued to inspire humanity."
But he doesn't want to go alone either. He's taking along artists representing Earth who will contribute to a project called #DearMoon.
Who is Yusaku Maezawa?
A skateboarder and former drummer in a hardcore band called Switch Style, Maezawa is now the 18th richest person in Japan with a net worth of $2.9 billion according to Forbes. Maezawa is not shy when it comes to spending his riches, as evidenced when he made headlines for shelling out a record $110.5 million for Jean-Michel Basquiat's 1982 painting of a skull. At another auction in 2016, he spent $81 million in one night. His love for Basquiat was something he echoed in the press conference, when he wore a t-shirt featuring a painting by the artist, and also spoke of his work. Basquiat died in 1988. "One day, when I was staring at his painting, I thought, what if Basquiat had gone to space, and had seen the moon up close, or saw Earth in full view. What wonderful masterpiece could he have created?" he said.
This is the schedule and flight plan for the dearMoon project, the first civilian lunar orbital mission aboard SpaceX's rocket, Starship, planned for liftoff in 2023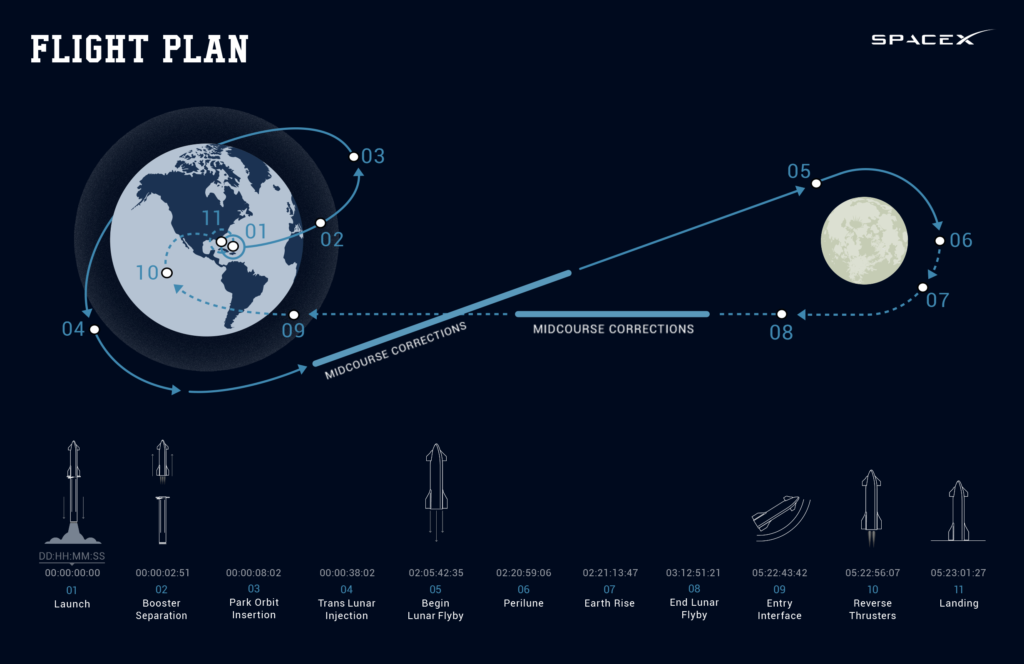 Until the 14th of March you can apply to become member of the crew, like I did: