IAU100 Launches Global Event for the Celebration of the 50th Anniversary of the First Moon Landing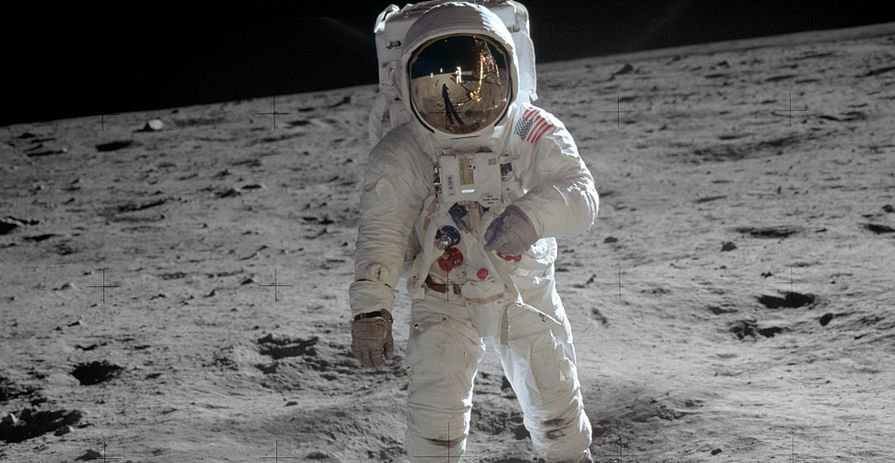 To celebrate the 50th anniversary of an important milestone in space exploration and humankind – the 1969 Apollo 11 moon landing – IAU100 has set up a dedicated website to coordinate global events and large moon observation activities, including the launch of a telescope competition.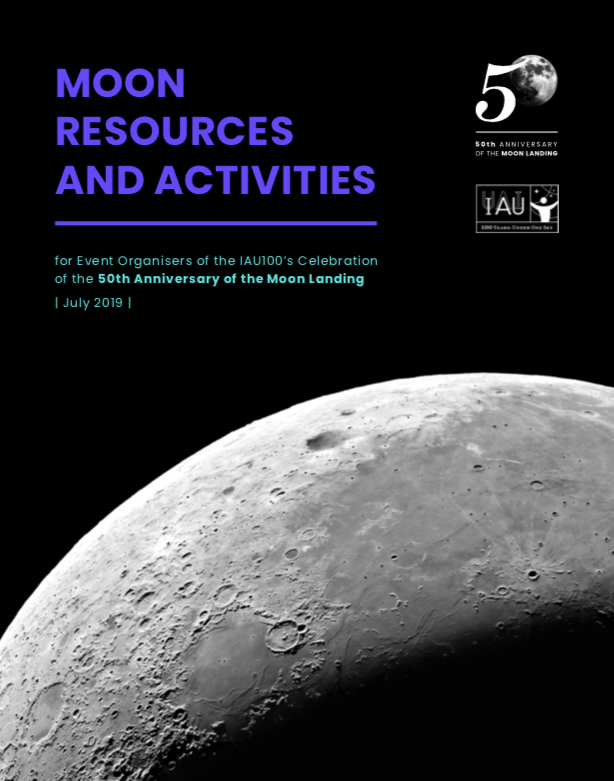 On 20 July 1969, a historical milestone took place: Neil Armstrong became the first person to set foot on the Moon. This event became the most watched TV programming up to that date, with over 500 million viewers worldwide, and has since had lasting impression in popular culture, including reference and portrayal in film, television, video games, folklore, literature and more.
This moment was integral and influential for astronomy and space travel research, as it allowed for the conception and development of more human spaceflight missions. IAU100 will be celebrating this important milestone in July 2019. We invite everyone to celebrate the milestone on and around 20 July 2019 by organising activities related to the moon, and IAU100 will aim to emphasise lunar science and the involvement of amateur astronomers by encouraging the organisation of large lunar observations in city centres and public places.
A dedicated website for the IAU100 celebrations of this milestone has been created, which includes information about the event, highlights of special activities, news updates and resources for event organisers (including visuals and educational resources). A listed of registered events can be viewed on this website, and event organisers can also submit an activity of their own. We encourage everyone to officially register an activity that involves the celebration of the moon, including those pertaining specifically to the anniversary of the moon landing on and around 20 July 2019.
In 2019, the International Astronomical Union (IAU) is celebrating its 100th anniversary. To commemorate this milestone, the IAU is organising a year-long celebration to increase awareness of a century of astronomical discoveries as well as to support and improve the use of astronomy as a tool for education, development and diplomacy under the central theme "Under One Sky".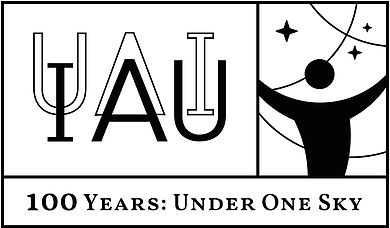 Contacts:
Bethany Downer
Coordinator of the IAU100 50th Anniversary of the Moon Landing Global Event.
downer@strw.leidenuniv.nl
​Jorge Rivero González
IAU100 Coordinator
rivero@strw.leidenuniv.nl