The next important Step: Falcon Heavy erfolgreich getestet – mit TESLA an Bord ;-)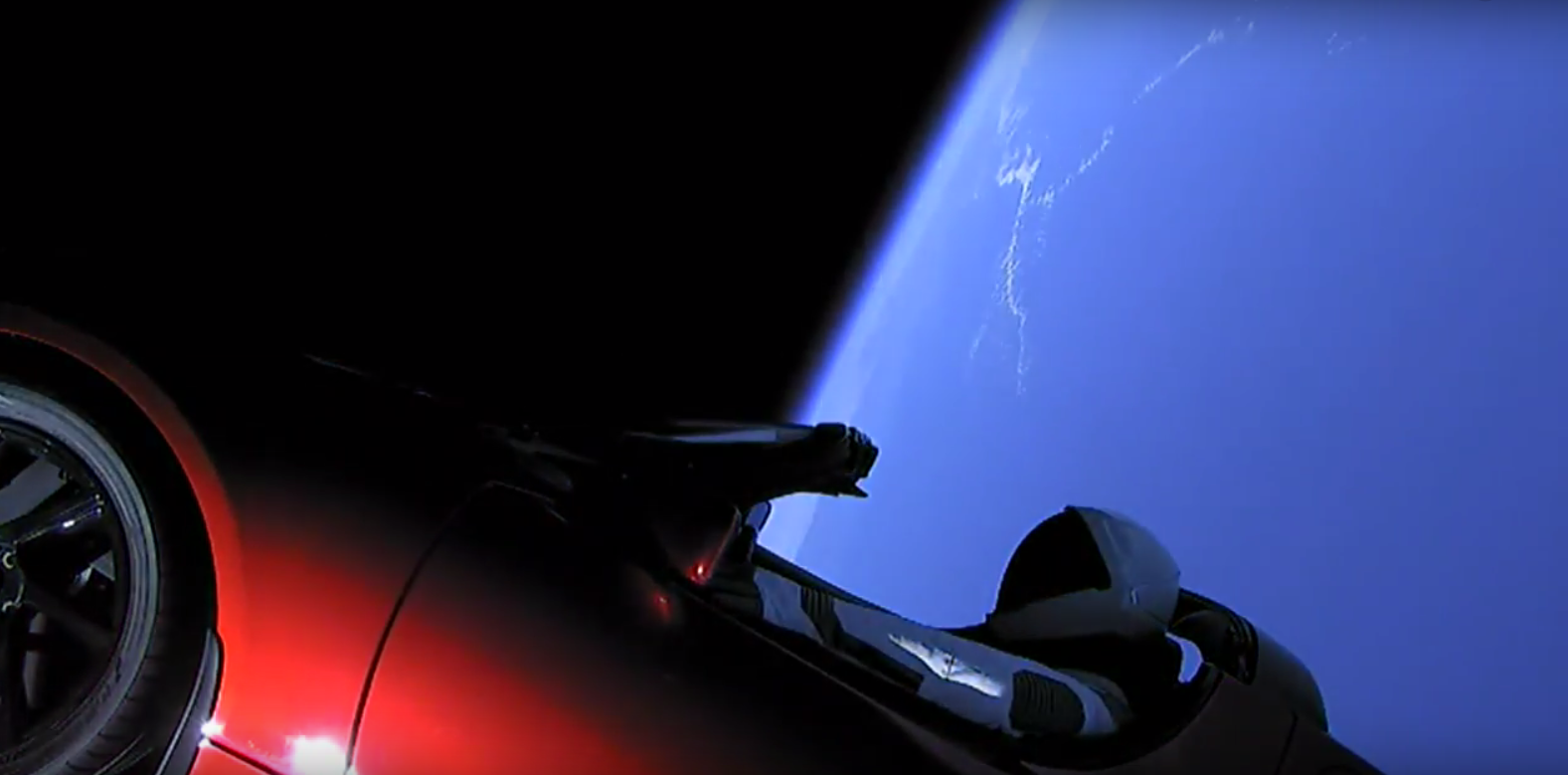 SpaceX hat mit dem Jungfernflug der Falcon Heavy jetzt die stärkste Rakete der Welt am Start. Die "Nutzlast" war ein Tesla-Roadster an Bord und lieferte Bilder für die Geschichtsbücher. Genialer PR-Coup und technische Meisterleistung – Gratulation!
"You want to wake up in the morning and think the future is going to be great – and that's what being a spacefaring civilization is all about. It's about believing in the future and thinking that the future will be better than the past. And I can't think of anything more exciting than going out there and being among the stars."
ELON MUSK, CEO AND LEAD DESIGNER, SPACEX
David Bowie- Space Oddity Original Video (1969)
David Bowie – Life On Mars?